You've undoubtedly been noticing how popular trays are becoming these days. Over the last few months I've picked up a couple myself that I use in various locations throughout my home. One of them houses my "bar" in the absence of room for the increasingly popular Bar Cart.
Source: dustjacketattic.blogspot.com.au via Donna on Pinterest
Another houses a reading station on my coffee table. I use it to store recently received magazines, those little sticky page markers to mark my favourite pages and various pens and hi-liters.
Trays are great ways to set up these types of "Centres of Expertise" - to coin a phrase usually associated with the IT side of my life.  Here are a couple of ideas for trays in your home:
Set one up by the front door to put keys, mail (incoming and outgoing) sunglasses, your travel mug or anything else you drop or pick up as you are coming and going.
Source: style-n-naina.com via Donna on Pinterest
Use a tray as a "charging station" for your cell phone(s) or other mobile devices.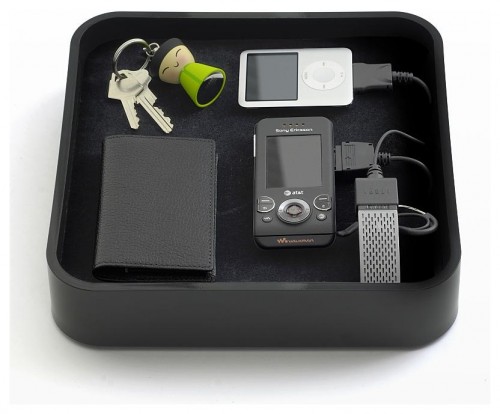 Put a tray in your guest room to house toiletries your guests may have forgotten, a book or two they may enjoy, a glass of water you refresh daily, an alarm clock and some fresh flowers to brighten their stay.
source: www.bhg.com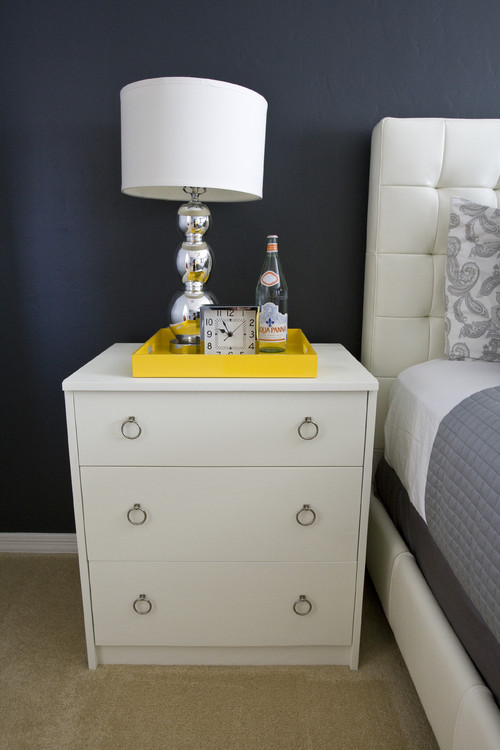 A tray in your bedroom is a great place to organize and display your perfumes or jewellery.
Source: www.bhg.com
Source: houseandhome.com via Donna on Pinterest
There are a myriad of uses for these little organizers, so pick one or two up and experiment a little.  You never know what magic you will create!  It will definitely be tray chic!
Make sure you check out my Pinterest board on Trays for more ideas!
Happy decorating!